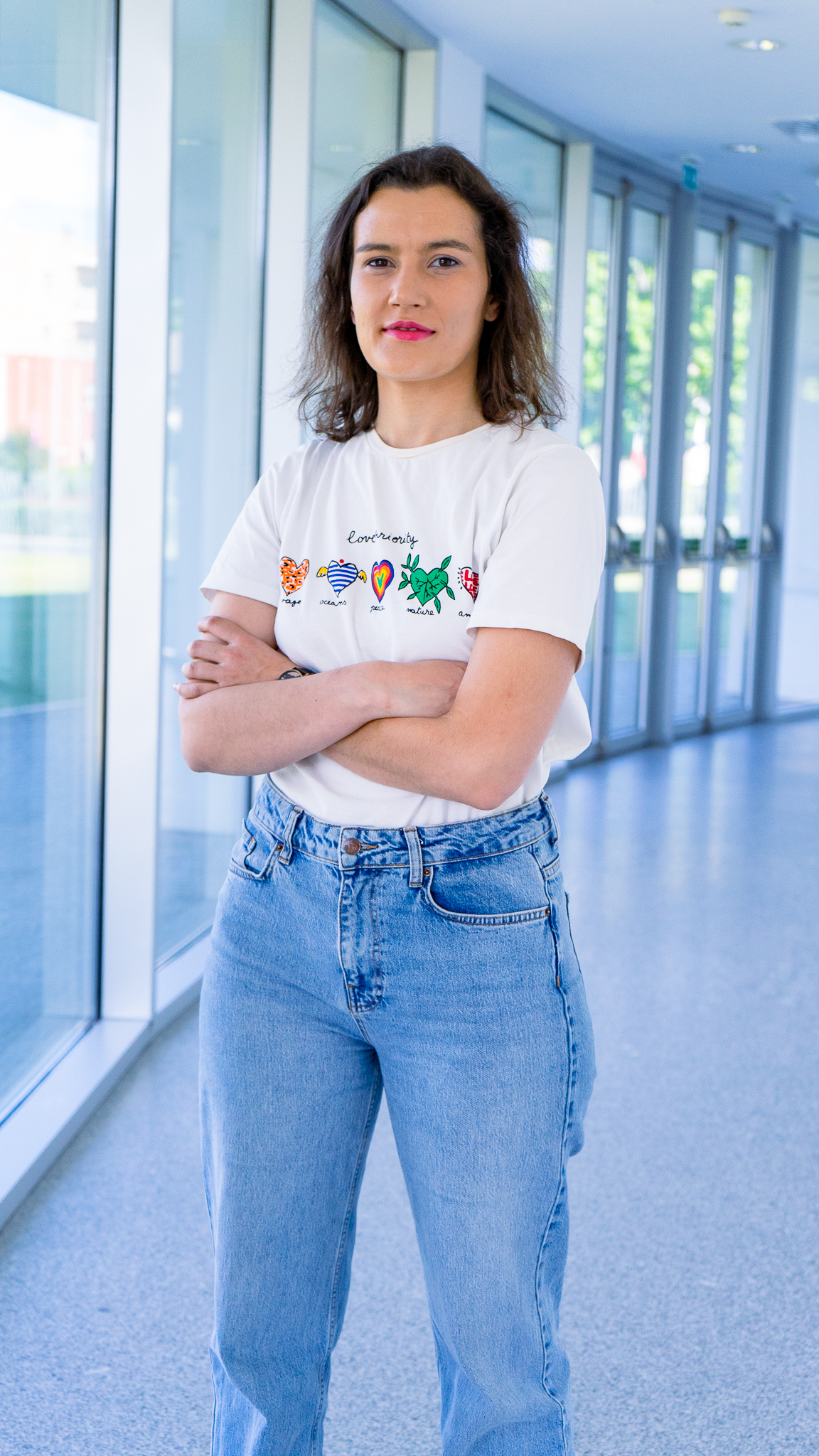 Carla Teixeira (female) joined the Food Quality & Safety (FQ&S) group at INL as a Research Fellow in May 2023. She works on developing micro Total Analysis System (µTAS) solutions for faster and more accurate detection of specific olive oil varieties and allergenic ingredients. This research project is financed by TITAN- transparency solutions for transforming the food system – Horizon Europe Grant Agreement: 101060739.
Before applying for a degree, Carla took an initiation internship in scientific research at the University of Porto (UP), Portugal. This first contact with research led her to take a BSc in Biochemistry at the University of Minho (UM), Portugal. She finished her Bsc under university exchange at Robert Gordon University (RGU), United Kingdom, where she did her honours research project on the effects of rapeseed pomace on DNA repair and stability on breast cancer cells.
After a gap year volunteering in Lithuania, she returned to Portugal to join the Master in Food Science & Technology at UP co-tutored with UM, Portugal. Her master's thesis was on the development of a microfluidic device for DNA extraction and purification from grapevine samples at the FQ&S group at INL.