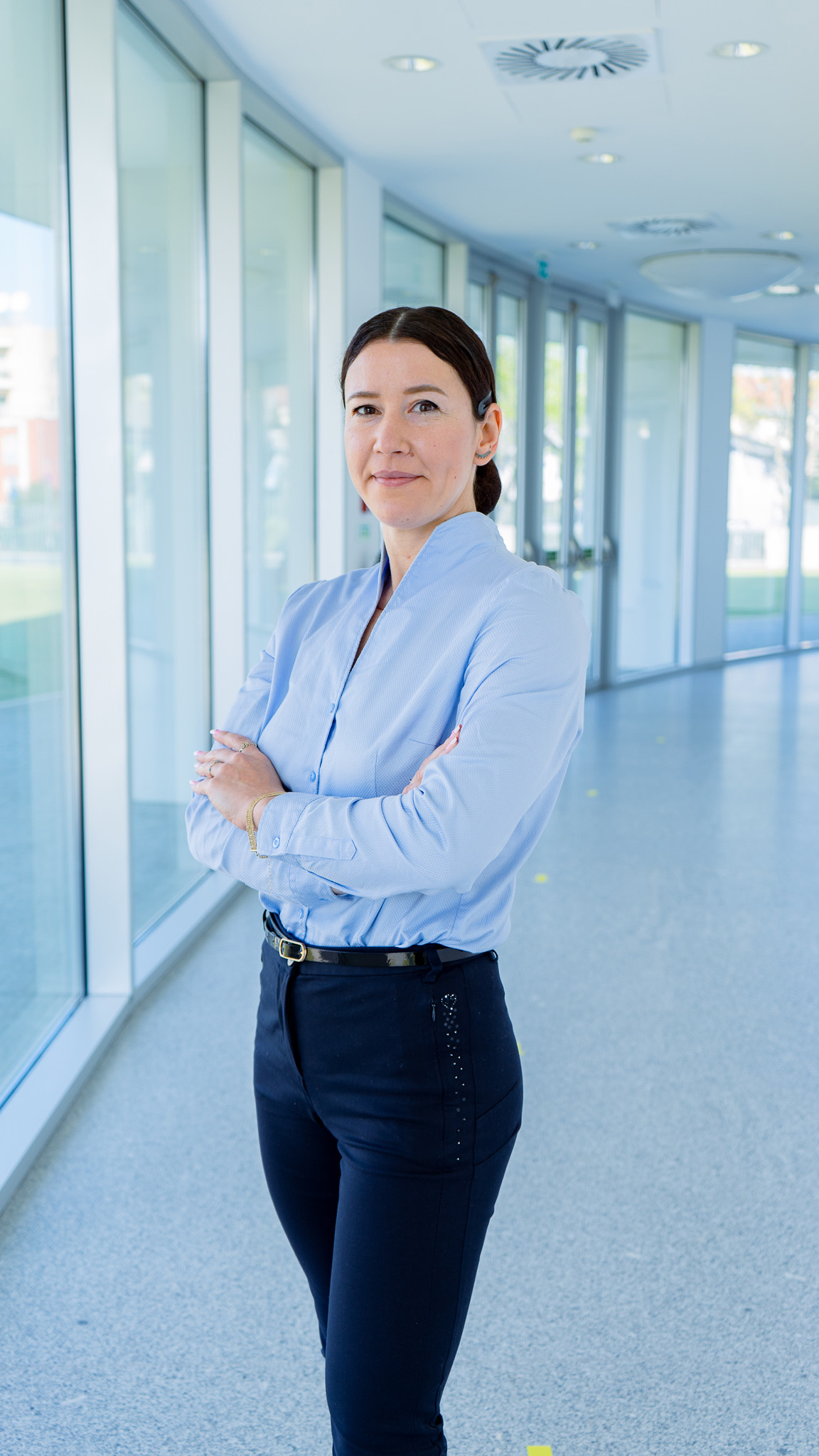 Olesia Dudik is currently a Research Fellow in the

Systems Engineering group

at the International Iberian Nanotechnology Laboratory (INL),

working in the area of integrated sensors.
Olesia Dudik holds a BSc and an MSc in organic chemistry from

the Taurida National V.I. Vernadsky University (

Ukraine). She obtained a PhD degree in Physics and Chemistry of Surface from the

Chuiko Institute of Surface Chemistry of NAS of Ukraine

in 2014, studying adsorption-desorption processes and mechanisms and kinetics of chemical transformations of aliphatic and biologically active amines (anaesthetics) on the surface of dispersed oxides.

During her PhD and Junior fellow research projects (2007-2015), she gained an enormous amount of experience and knowledge in the field of silica surface and physical chemistry. Olesia Dudik conducted research in multi- and interdisciplinary environments in the laboratories of the University of Brighton (UK) (2012) and Budapest University of Technology and Economics (Hungary) (2010-2013).

In 2015, she won a Medea Erasmus Mundus S

cholarship

to carry out post-doctoral research at the Laboratory of Separation and Reaction Engineering

– Laboratory of Catalysis and Materials (LSRE-LCM), Faculty of Engineering of the University of Porto (FEUP) (Portugal).

During her mobility in FEUP,

Olesia worked on creating new nanocomposites based on silica nanoparticles and biopolymers for

prolonged local anaesthesia

.

From February 2017 until December 2021, Olesia held a position of post-doctoral researcher in

3B's Research Group – ICVS/3B's Associated Laboratory

of the University of Minho (Portugal), where she continued her research on the development of silica-based biomaterials for tissue engineering applications.