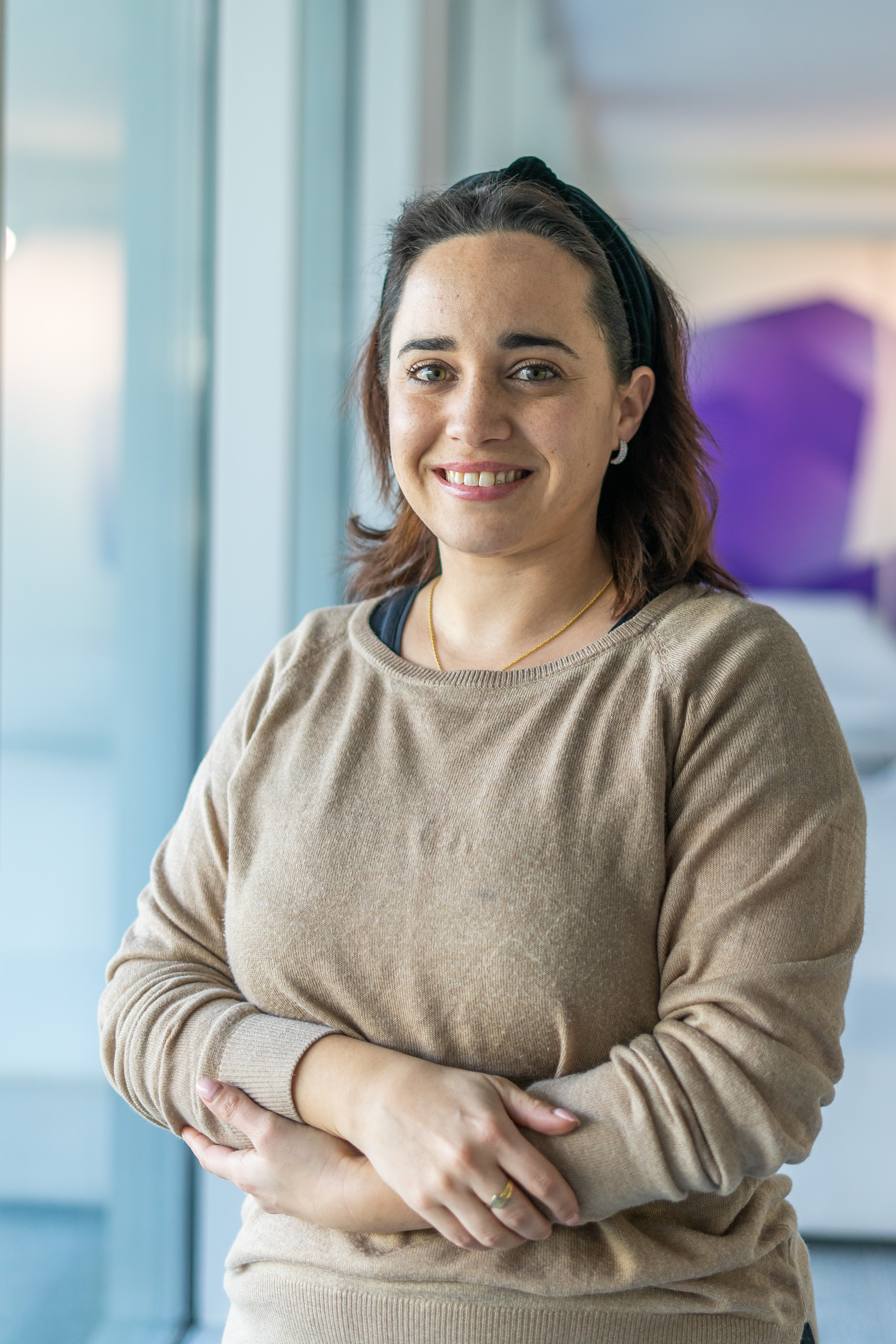 Dr Sara Abalde-Cela is the Research Group Leader of the Medical Devices group at the International Iberian Nanotechnology Laboratory (INL), Braga, Portugal. Her research focuses on the development of optofluidic platforms for the diagnosis and monitoring of diseases. Her experience in research ranges from nanotechnology and Raman spectroscopy to microfluidics and microdroplets, as well as liquid biopsy and technology transfer.
Sara holds a PhD in nanotechnology from the Universidade de Vigo (Spain, 2008-2013), in which she focused on the development of hybrid plasmonic nanostructures for nano biosensing. Soon after, she took on a postdoctoral position at the University of Cambridge (UK, 2013-2016) to work on microfluidics and microdroplets applied to single-cell monitoring. In the course of her academic career, Sara received research awards and recognitions as well as attracted +6 million € in competitive international and European funding as a PI, such as Pathfinder, FET Open or RIA/IA Actions.
Sara has >100 contributions to conferences (> 30 invited), ca. 35 peer-reviewed publications, one patent and two book chapters. She has also been active in teaching, science outreach and start-up programs internationally (Cambridge, London, Boston, Vigo, and Braga). Sara is also the co-founder and CTO of the start-up RUBYnanomed (2018 – now), having raised more than 5 million € for innovation to date. In 2022, she was nominated as a finalist for the Women Innovators Prize by the European Innovation Council.